BE A PART OF THE CONSERVATION
---
Help preserve New York City's historical treasures by adopting an item from the Municipal Archives and Library to support conservation treatment. Choose from a selection of the city's maps, volumes, drawings, and documents listed below that are in a state of disrepair. Your donation through the "Adopt New York's Past" program will ensure that these materials are well-preserved for the future.
Your support will be commemorated by a label with the physical item and a note in the catalog that includes your name and an acknowledgment of your gift. Your name will also appear on our website next to the document you choose to adopt. Requests to remain anonymous will also be honored. You will receive a thank you note with before and after photos of your adopted item once the conservation work is completed. The Municipal Archives' mission is to preserve the City government's history, and we need your help.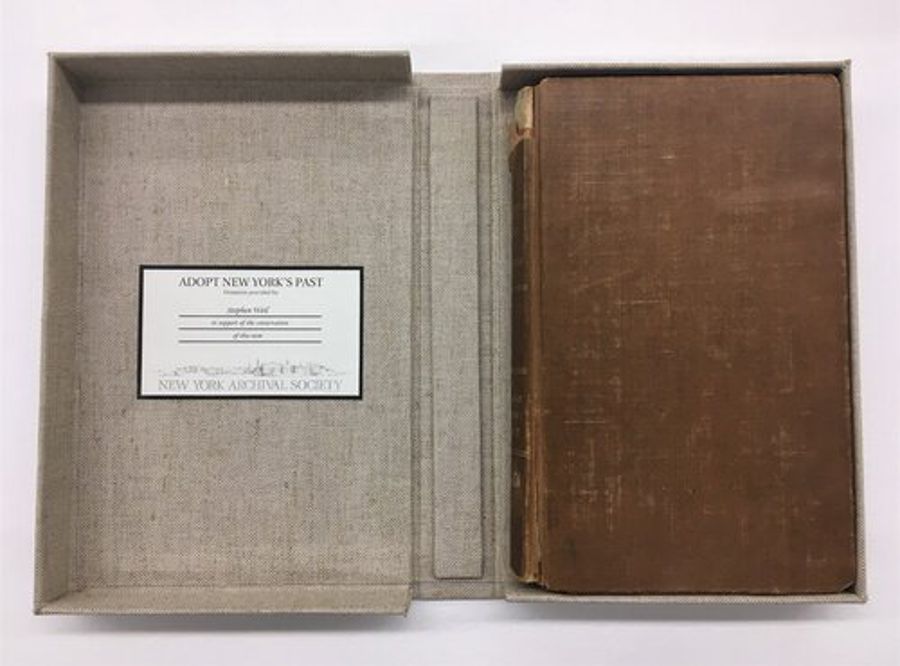 THIS PAGE IS NOT AVAILABLE YET

This page's availability is limited, so if you're able, we encourage you to contribute to the New York Archival Society. You can easily do so by filling out the form through the provided link.

Contact Form
Your contributions will help preserve our valuable heritage for generations to come.